Hisense Washing Machine 10kg Washer & 6kg Dryer With Inverter Jet, Front Load, LED Display, Pause & Add, Steam Care, Titanium WDQY1014EVJMT
Factory/Distributor Prices
Avoid haggling or being price-gouged! Find the best value with fair prices straight from distributor/manufacturer
Delivery throughout Tanzania
This NEW WDQY1014 washer dryer comes with a 10 kg Wash / 6 kg Dry Load capacity and is perfect for washing and drying clothes without the need for a separate dryer. This model has 15 great program (12 washing & 3 drying), steam refresh functionality to help minimize ironing, a 1400 rpm spin, and inverter technology making it really quiet and more durable.
Feature
Powerful cleaning with a Pure Jet wash
Powerful jets of water dissolve detergent into your wash efficiently helping to remove dirt from your washing quickly, leaving your clothes cleaner.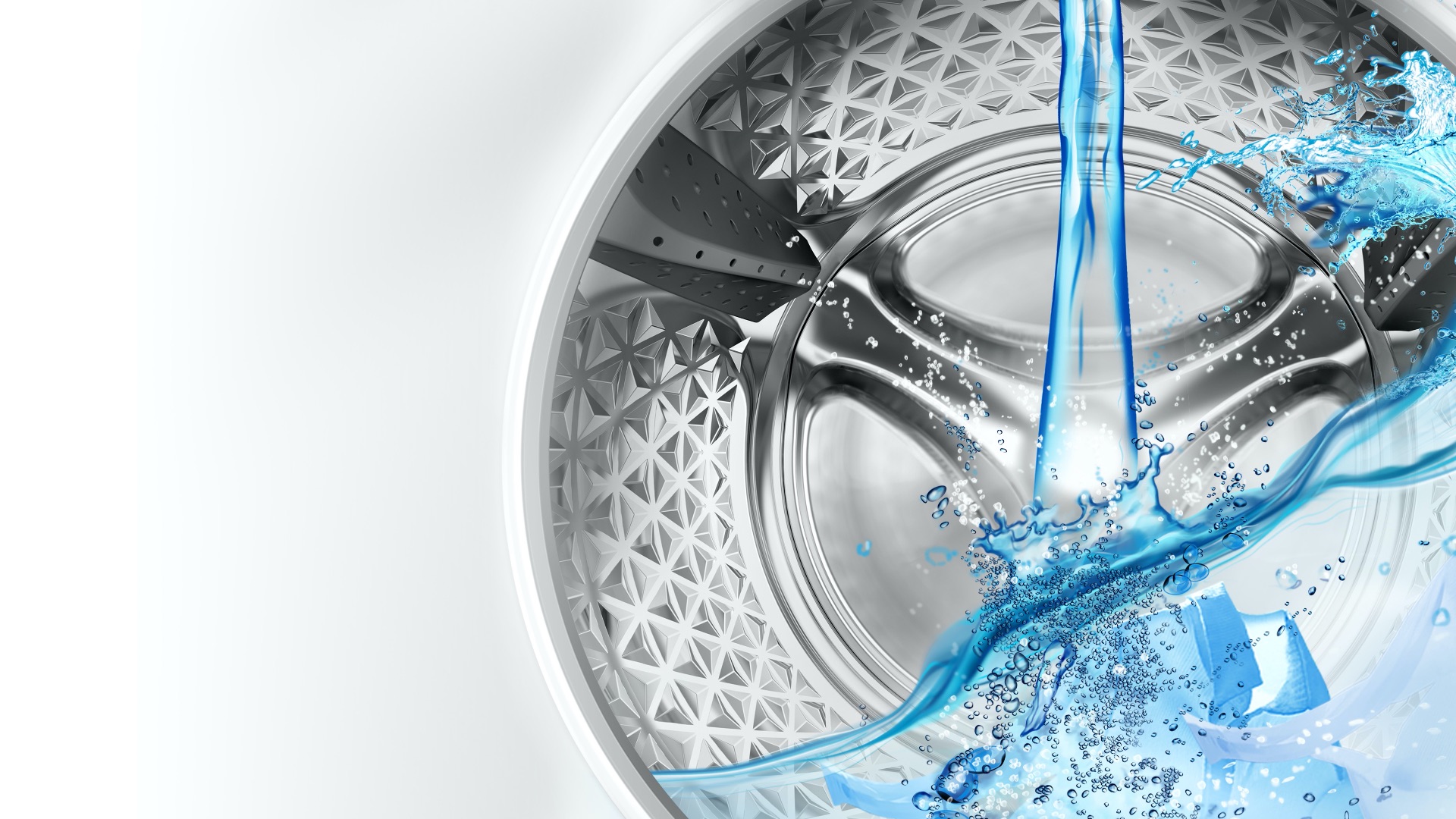 1 hour wash & dry function to save you bundles of time
This clever feature allows you to wash and dry up to 1kg of clothes in an hour! Perfect if you're in a rush and need to quickly wash and dry your favorite outfit.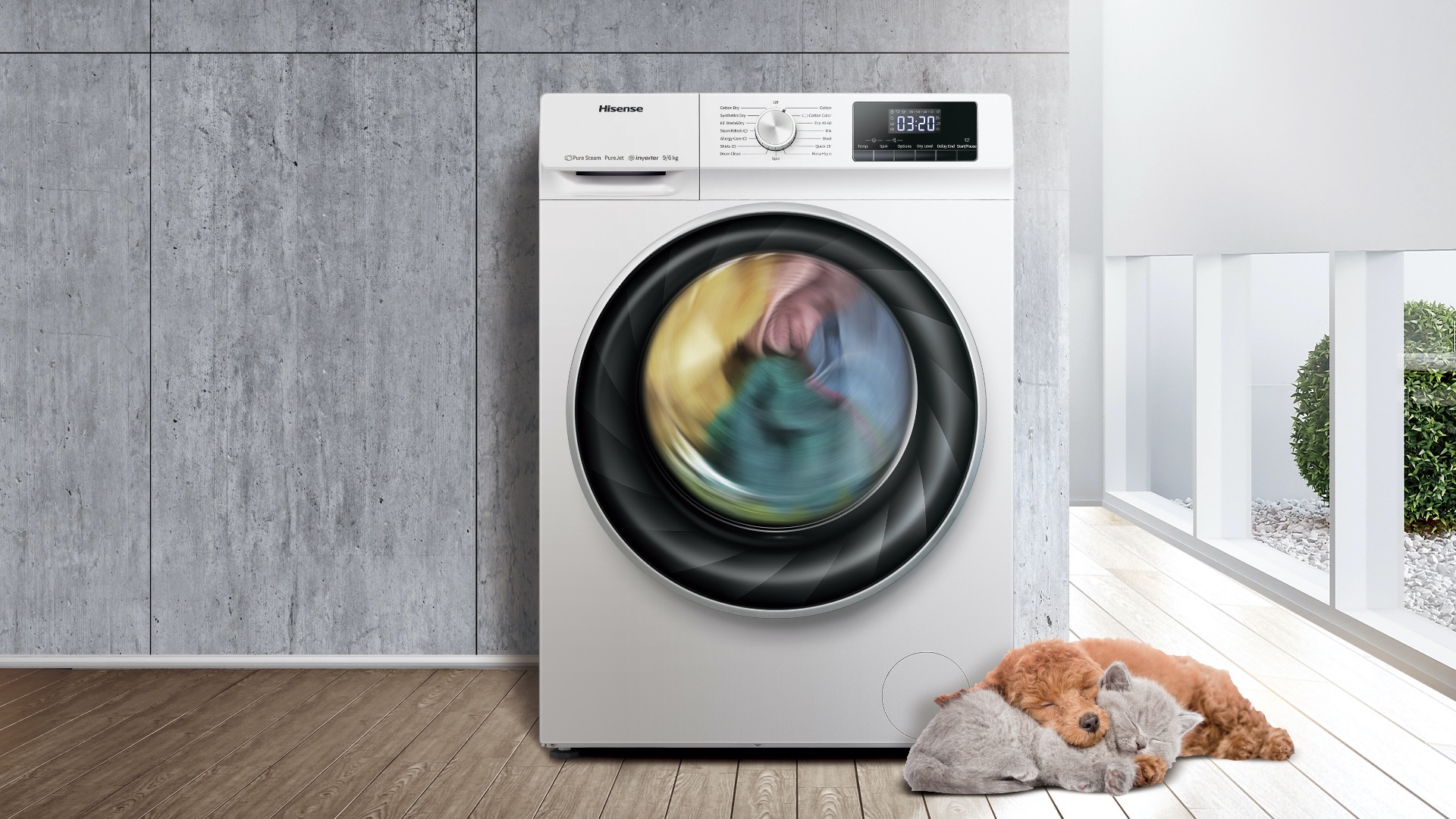 Super-fast spin removes more water to minimize drying time.

Sometimes, the simplest ideas make the most difference, like a faster maximum spin that removes more water from your wash to significantly reduce the time it takes to dry.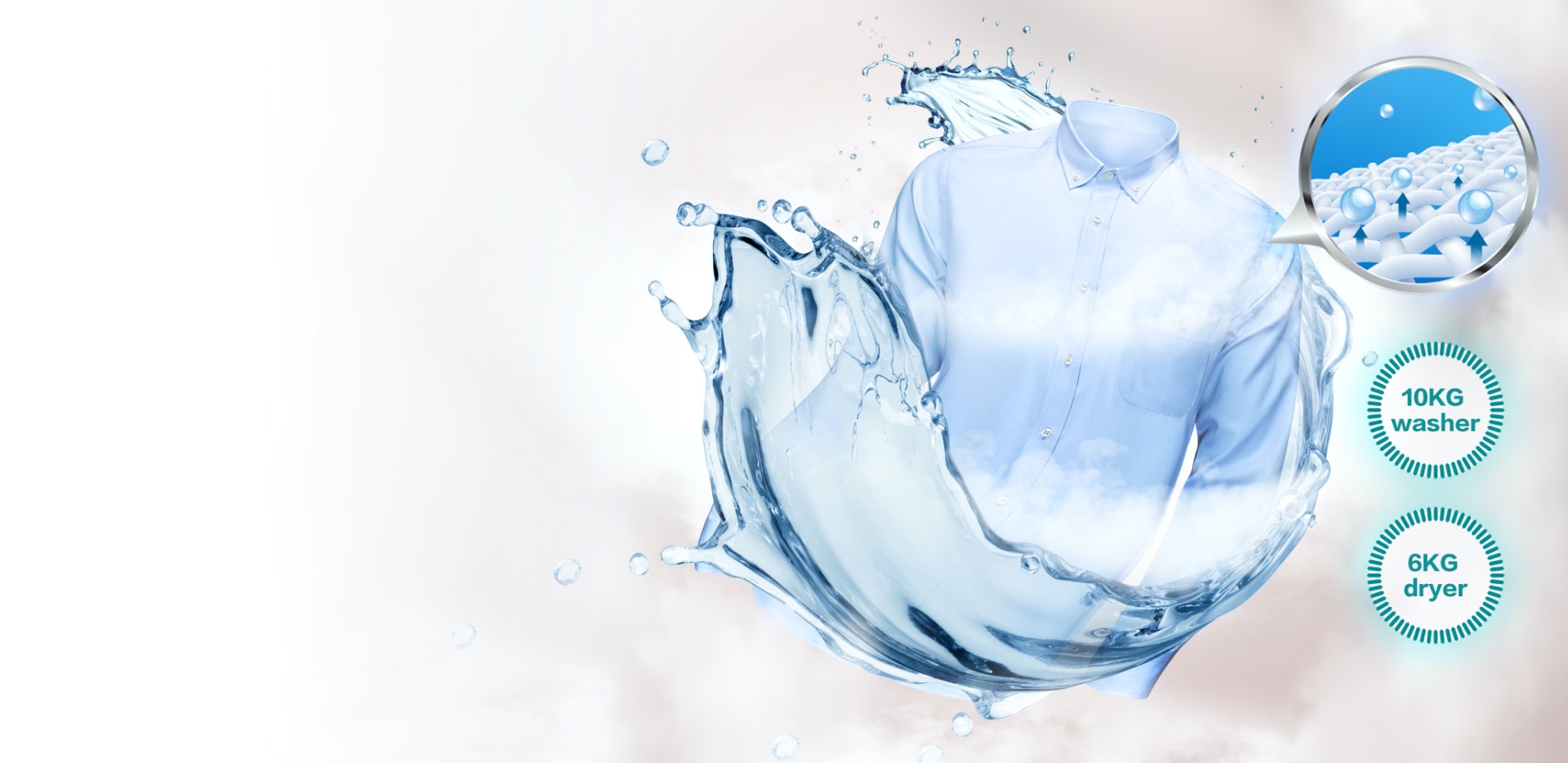 Pause & Add
Press pause within the first ten minutes of the wash cycle in order to add any missed or forgotten items to the machine.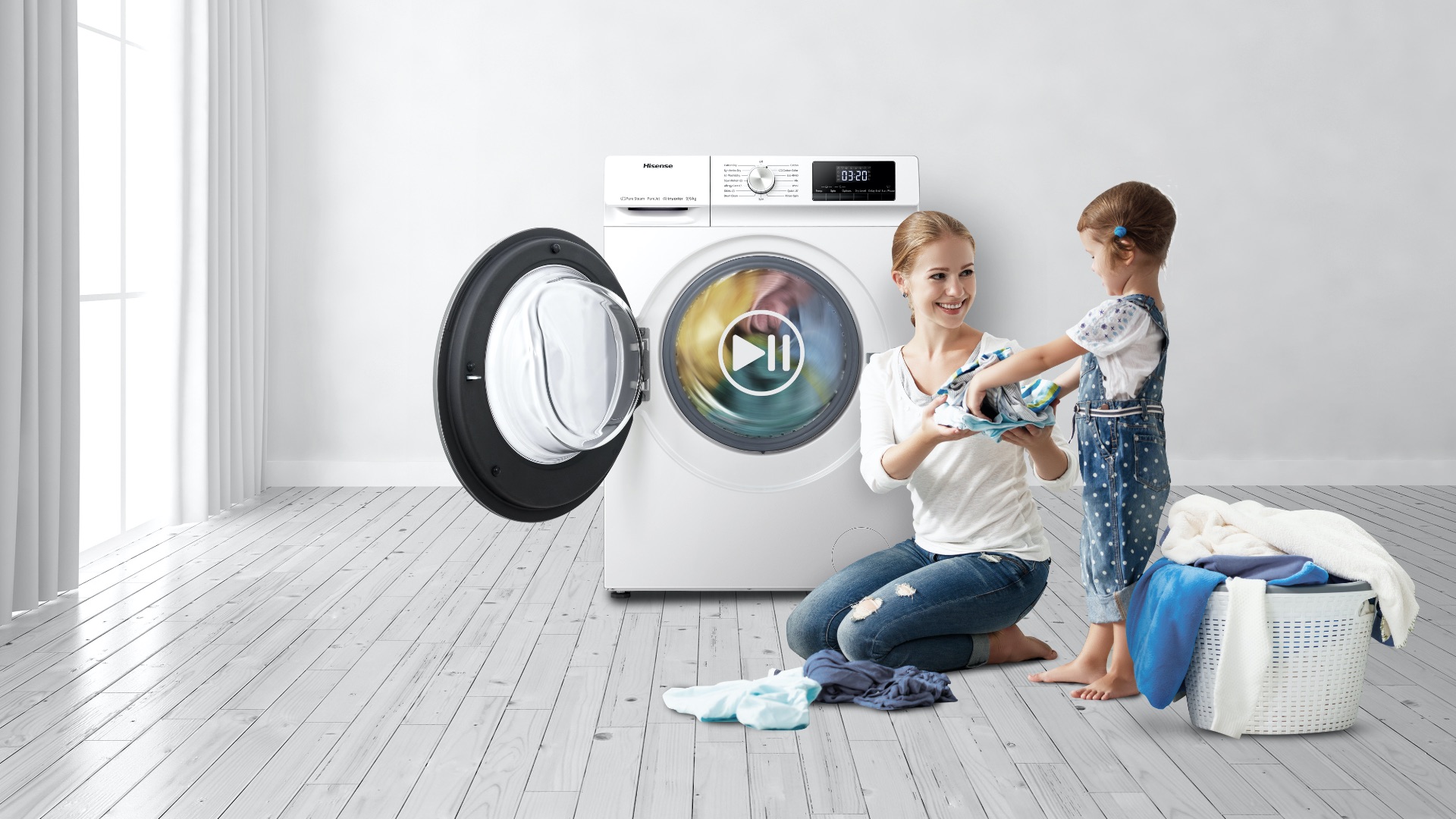 A quieter, longer lasting and more reliable motor.
Inverter Technology allows your washing machine's motor to rotate at the optimum speed for the load. This results in lower levels of vibration meaning a quieter, longer lasting, and more reliable washing machine that uses less energy than conventional washing machines.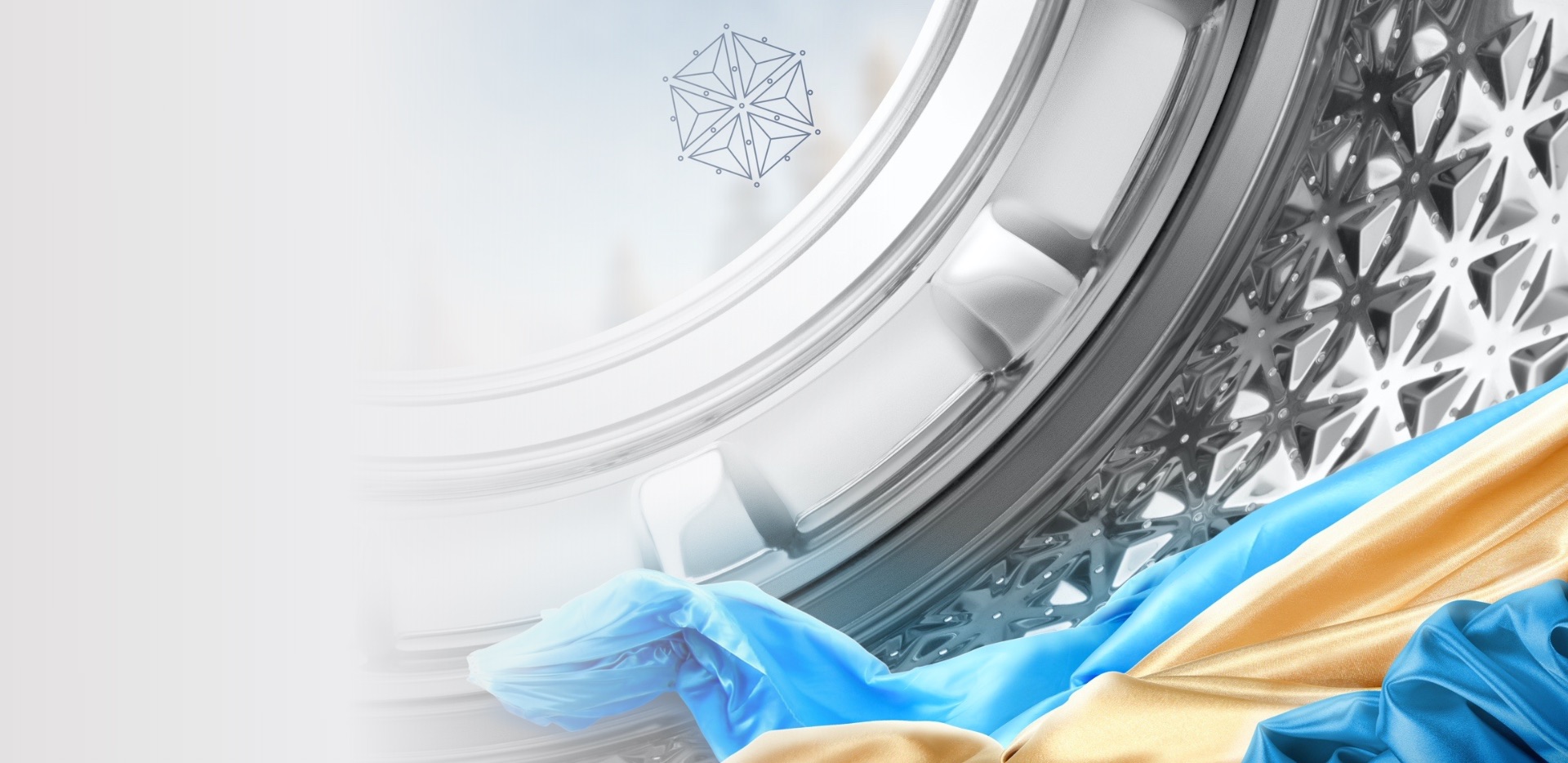 Designed to remove even the toughest of stains
Unique to Hisense, the snowflake pattern embossed drum is designed to remove even the toughest of stains, while also being gentle enough for delicate fabrics. The drum also features a chrome finish that lasts longer and repels debris, allowing for an even more effective clean.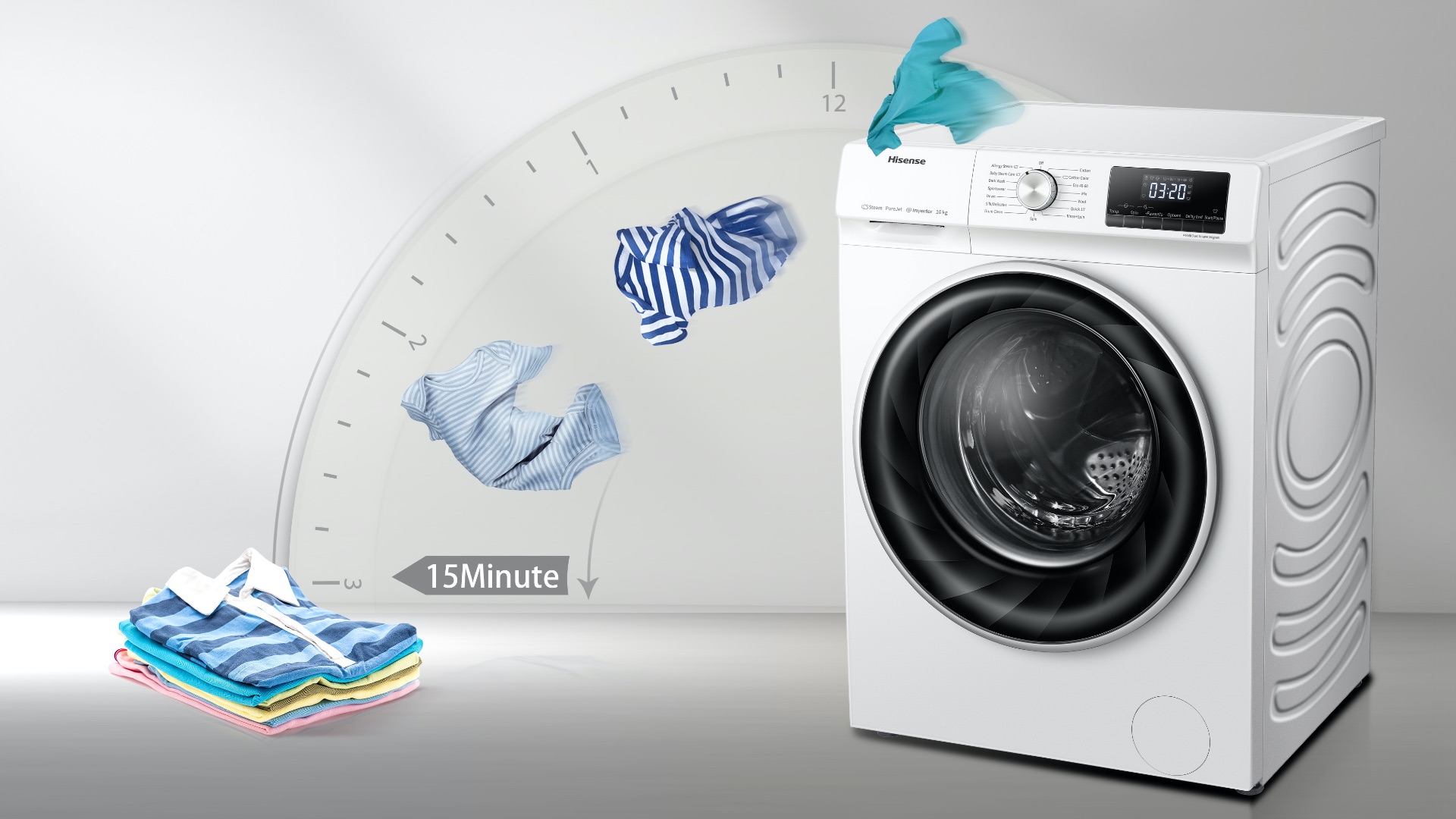 Specifications
Model Number: WDBL1014VT
Display: LED
Cabinet Colour: Titanium Grey
Water Pressure: 0.1-1 Mpa
Washing Capacity(KG): 10Kg wash & 7Kg dry
Max Temperature Option: 95°C
Max Spin Speed Option: 1400 rpm
Energy Efficiency Class : A
Safety System
Anti – Foam Sensor System: Yes
Electronic Spin Speed Management: Yes
Balance Control: Yes
Programmes
Cotton: Yes
Synthetics: Yes
Wool: Yes
Mix: Yes
Skin Care: Yes
Quick: Yes
Rinse + Spin: Yes
Spin: Yes
Drum Clean: Yes
Skill/Delicate: Yes
Jeans: Yes
Baby care: Yes
Cotton dry: Yes
Refresh: Yes
Synthetics dry: Yes
60 wash & dry: Yes
System Features
No. of Programs: 15 (12 washing, 3 drying)
Inverter Technology: Yes
Touch Button Controls: Yes
LED Display: Yes
Snowflake Drum: Yes
Pause & Add: Yes
Child Lock: Yes
Time Delay: Yes
Smart Wash Time Adjustment: Yes
Smart Foam Control: Yes
Smart Spin Imbalance Adjustment: Yes
High Handle Design: Yes
Adjustable Feet:Yes
Performance
Energy Class: E/B
Energy Consumption (kWh/annual): 1216 (wash,dry) & 162 (wash,spin)
Spin Efficiency Class: B
Spin Speed (rpm): 1400
Water Consumption in Litres (annual): 10200 (wash,spin) & 33400 (wash,spin,dry)
Noise Level When Washing in dB(A): 56
Noise Level When Spinning in dB (A): 71 (63 drying)
Dimensions
Dimensions (W×D×H)|(mm): 660 x 890 x 670
Weight (KG)
Please sign in so that we can notify you about a reply